Sign Up
Today!
Subscribe to our newsletter for the latest industry news, events and jobs!
Welcome To

LSP Renewables
Renewable Energy Talent Solutions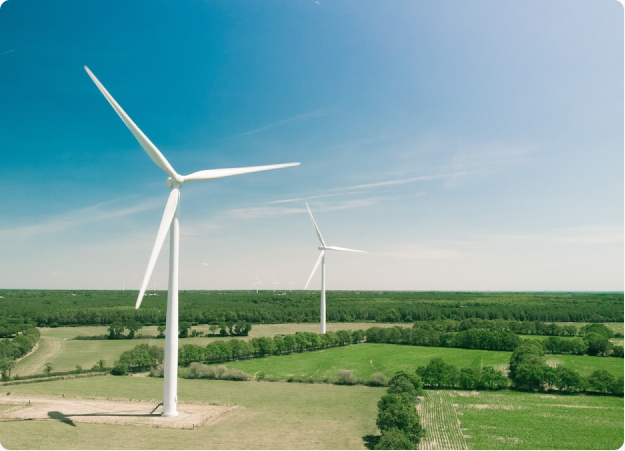 About LSP Renewables
LSP Renewables are passionate about renewable energy and as such are solely focused on providing best in class solutions to our clients. The renewable energy industry is a highly competitive one, and often requires innovative ideas to challenges that have never been faced before. We aim to connect market leading talent with innovative market leading projects from our offices across the globe, so that together those challenges and net zero emissions targets can be met.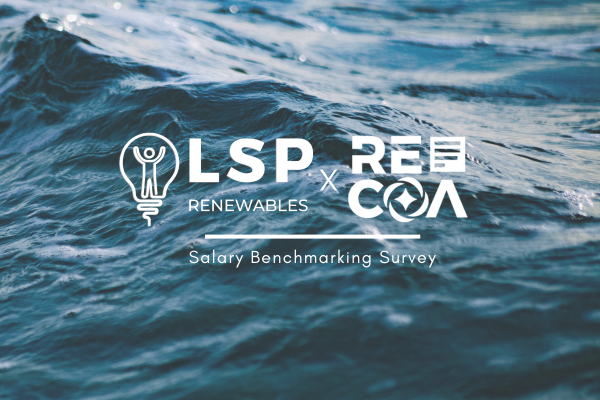 Both LSP & RECOA are passionate about working together to help bridge the skills gap and provide the industry with smoother career transitions from related industries, contributing to the success and sustainability of the sector. As part of our mission to build the skills gap bridge, we have launched a global wide salary benchmarking survey! Not only will you be able to compare your salary to your peers across the industry, but also gain advice and support on how to develop the next stages of your career! To take part and receive your FREE copy of the report, follow the link below!
Our Process
Our business and its processes are customer centric, and our main aim is to provide industry leading level of service to our customers and candidates. Put simply, the emphasis is on listen, understand, search, and deliver. Only when we truly understand the challenge our customer faces can we deliver the right talent solution. From single requirements to complete project teams, LSP has the industry knowledge, network, and experience to deliver innovative market leading talent solutions into renewable energy.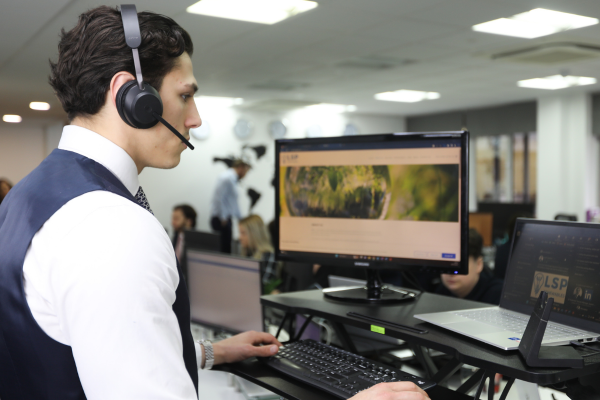 What Our
Clients

Say
"LSP are an excellent recruitment partner, with an approach which is not too pushy, but well-researched and thoughtful. They have very good knowledge of the renewables sector, across a number of different fields and businesses, which means their placements are an excellent fit, both in the skill and culture match required."
COMMERCIAL MANAGER
COMMERCIAL MANAGER
"I had the pleasure to work with Kyri while he worked with LSP in London and wile I worked as SI Package Manager for Formosa 2 OWF in Taiwan. Kyri ensured that I had suitable candidates to consider as Client Representatives on the Formosa 2 project for our activities. He also kept regular contact. Kyri is a through and through nice and friendly person and handles difficult situations professionally. He looks after the interests of his candidates as well as his clients."
SURVEY PACKAGE MANAGER
SURVEY PACKAGE MANAGER
"LSP have been supplying recruitment services to us since their inception in 2017. I have personally worked with Adam Grainger (Managing Director of LSP) since 2010 and he has become a trusted and highly valued recruitment partner. Adam sets himself apart from other recruiters due to his in depth knowledge of the energy industry (and has an particularly extensive network in offshore wind), honest no nonsense feedback and quick response with relevant profiles. Furthermore, Adam has really taken the time to understand the our brand and introduce candidates that are a strong fit with our values / vison. Adam and the team at LSP have a strong track record of delivery and have placed over 100 staff and contract consultants with us within the past 3 years. I have no hesitation in recommending hiring managers from our partners with LSP to fulfil their recruitment needs."
TALENT TEAM LEAD
TALENT TEAM LEAD